Interior
An Experienced Interior Painter Near
Norwalk, CT.
We Create Exceptional Interiors
As you might expect from our company name, interior painting is one of our specialties at Modern Pro Painting. But did you know that we provide local homeowners and businesses with a wide range of other interior renovation and remodeling services, too? Modern Pro Painting LLC provides interior remodeling services for kitchens, bathrooms, basements, home office spaces, and more in Darien, Fairfield, New Canaan, Norwalk, Stamford, Weston, Westport, Wilton, and many other surrounding communities. Our experienced design team is ready to bring your vision to life with a variety of proven remodeling solutions and original concepts that help you transform your indoor space and increase your property value.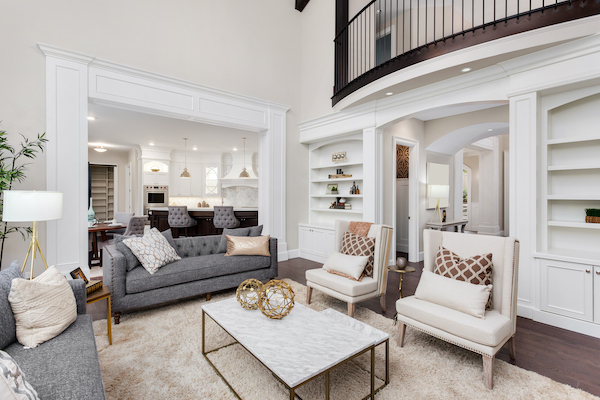 Perfection in Interior Painting
Our years of experience help us to match the right brand of paint along with the best finish for any room in your home or business. Modern Pro Painting also takes on difficult-to-paint projects that cover numerous angles and the delicate trim of interior crown molding. Our team is also aware of how important every room is to the person who owns or rents the property. That's why our interior painters work to keep the space as clean as it was when we first got there. Furniture and any other items are moved into other locations for added safety and property protection. We're confident our interior renovation, remodeling, and painting services will leave you satisfied and feeling real pride in being a property owner.