Wallpapering
A Reputable Wallpapering/Painting Contractor in
Norwalk, CT
Professionals For The Job!
The team here at Modern Pro Painting not only specializes in interior painting; we can also help you with choosing and installing wallpaper. We provide homeowners and businesses with an affordable wallpaper installation service of any type of wallpaper design.
Choosing the right wallpaper for a room can be difficult, and installing it even more so. It's a job that people often regret taking on themselves. With so many different styles and designs, choosing one isn't an easy task. It's not something you want to regret and have to change soon after.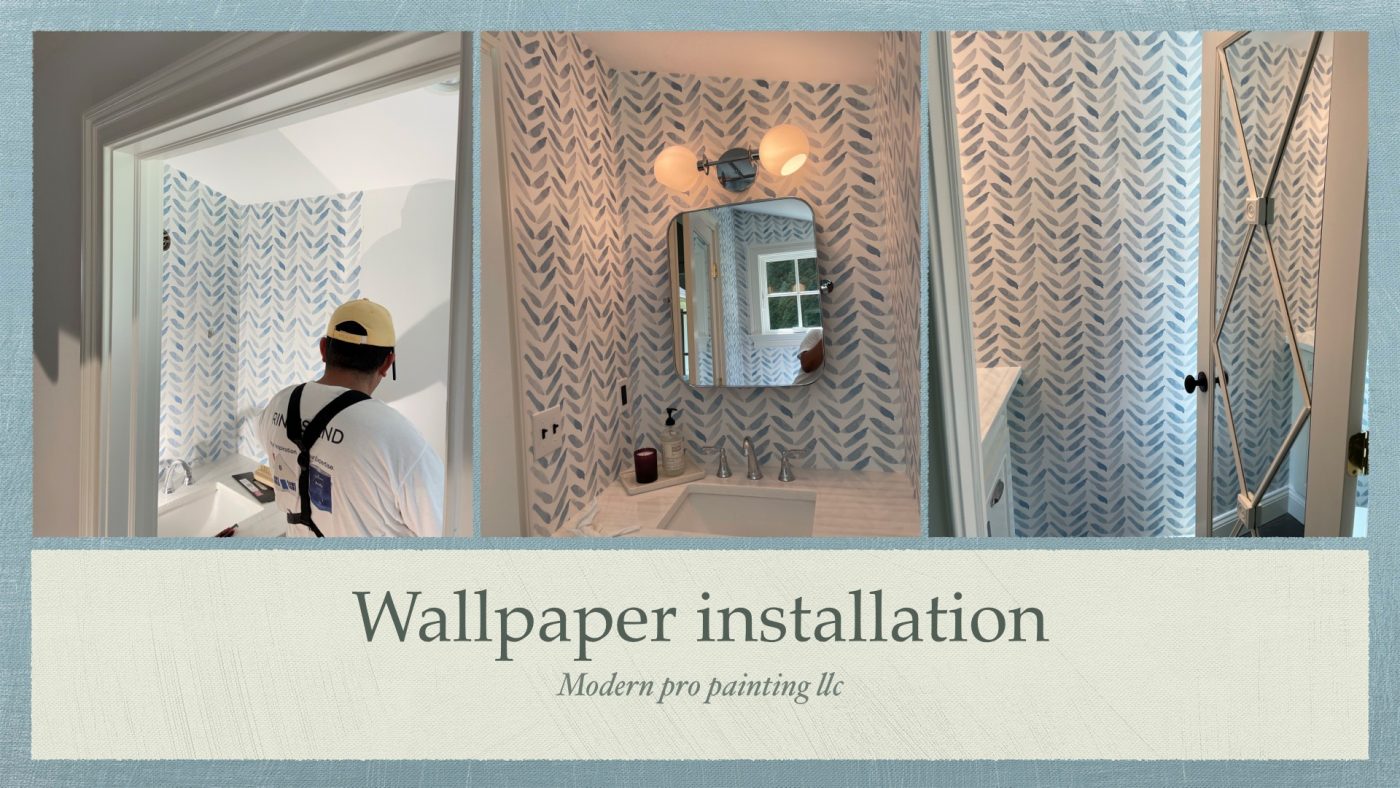 Dedicated to Being the Best
Our team of wallpaper installation professionals has many years of experience helping customers choose the perfect wallpaper for their rooms. We will assess your property and help guide you with your choice of design and then install it for you. We find that when installed correctly, wallpaper can last a lot longer than paint, especially with the quality materials we use.
You will have peace of mind knowing that a competent team providing a quality service at an affordable price will install your wallpaper. Contact us to speak about your needs and we'll be happy to provide you with a consultation.